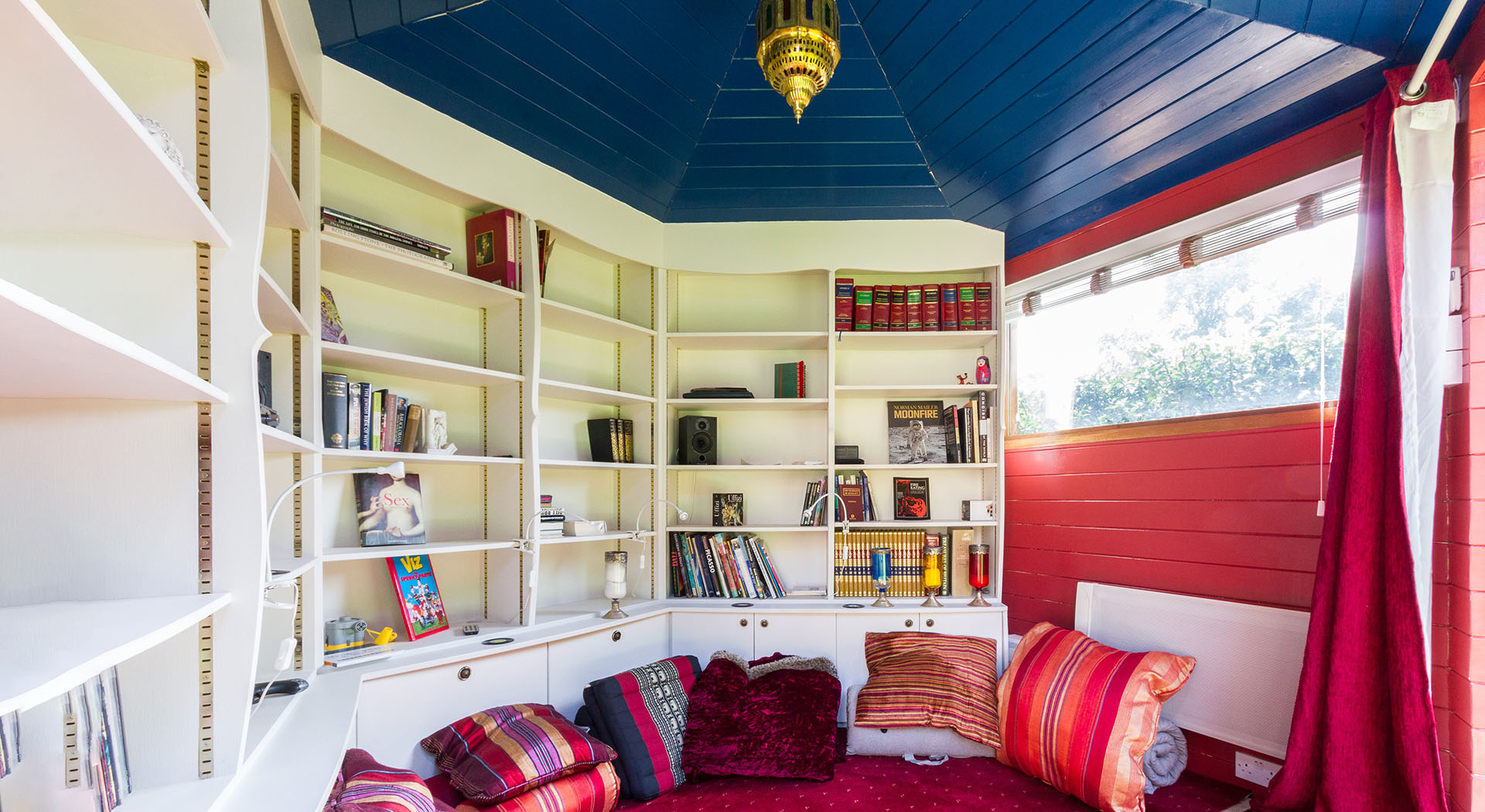 This novel project involved the construction of a large new-build 'Pool House' alongside an existing swimming pool. The pool already had a large enclosure and so the building design was modified to match the shape of the enclosure. The architect's design also reflected the desire in both shape and materials to reflect the 'Scandinavian' feel central to the brief.

Additional requirements were that the building must heat to room temperature very quickly (when not in use it would not be heated). This and the inclusion of a powerful sauna and sunken hot-tub, required a high level of design, particularly relating to the electrical supply. Radiators and underfloor electrical heating ensured that the main areas could be brought up to temperature very quickly.

In addition to the full construction and fit-out, we were also involved in the final finishing details, through to the fitting of the bespoke bar!

An additional bespoke 'Garden Library' was also required. This was constructed using additional insulation and an internal heated floor, which again allowed for rapid heating to a comfortable temperature. This building involved significant additional joinery work to a high standard.
Originally we had an outside pool that as used only a few months each year.

JK Construction were recommended to us by some friends and through discussions with them resulted in an innovative plan to transform the pool area into an indoor/outdoor pool with a retractable roof and a new build pool house incorporating a sauna, changing rooms and showers along with a room for a sunken hot-tub.

The build took 4 months starting late summer and it was wonderful to suddenly have a fully usable pool and hot tub during the dark winter nights. The pool and pool house are now used throughout the year and we are so pleased with the end result.

All the works were carried out on time and within our agreed budget. Throughout the time the men were on site we found them courteous and friendly. Even when the design changes (which was sometime quite frequently!), John and Kris were always able to help and give good guidance as to how to proceed. Highly recommended.